A woman has revealed how Jimmy Savile tried to molest her at a Jersey care home years before he was unmasked as a paedophile.
Haut de la Garenne (Jersey), Islington, Peter Righton 16 Comments In 1992, the Evening Standard published allegations about widespread sexual abuse in children's homes run by Islington council.
Murder suspicions at Haut de la Garenne proved false alarm but led to exposure of abuse there and at other children's homes Published: 3 Jul 2017 How 'house of horror' investigation brought.
Judge Oldham heard 553 offences that took place on the island between 1947 and 2004 and over half were said to have occurred at Haut de la Garenne, which is described as a reminder of "a.
Sex abuse victim Madeleine Vibert, 57, was a teenager when the TV presenter visited the infamous Haut de la Garenne children's home in the early 1970s.
She told Sky News: 'He visited us several times, around Easter each year, and wanted us to join him on his charity walks.
'He used to sit girls on his knee and touch their legs. He tried it on me, but I ran off like a bat out of hell.
'He was creepy and I didn't want him touching me, however famous he was.'
Ms Vibert said she told police about Savile during a police investigation 10 years ago and he denied visiting the home, but an old photograph in the Jersey Evening Post newspaper proved he had.
Detectives investigated complaints about Savile's Jersey visits from the time, but found no evidence to prosecute him.
More from Haut De La Garenne
Ms Vibert escaped the TV star's attentions, but was regularly sexually and physically abused by staff and visitors during 14 years at Haut de la Garenne.
She gave evidence to the independent inquiry which this week published a damning report on decades of abuse at Jersey's children's homes.
She said: 'It was a brutal regime. If you wet the bed at night they would make you get up and wash the sheets and hang them out to dry. If you were caught talking you would have to stand outside the dormitory for hours.
Haut De La Garenne Abuse Center
'If you were really naughty you are locked up in a cell, what they called a secure room, for several days with a potty for a toilet. Often you were naked and everyone could see you through the window.'
She and others were regularly picked out for sexual abuse, often taken to an office without any explanation. If they complained, nothing was done.
She said: 'I complained to other staff, to people at the Children's Service department in St Helier and others, but nobody listened.
'They said: 'Don't make up such stories, no-one else is complaining'. So I just stopped. At first I was angry, but then I said to the others that we just had to be strong for each other.'
Ms Vibert said she ran away many times, sleeping in garden sheds, but was always found and put in a police cell before being taken back to the home where she would be punished and often left with bruises.
Her terrible life at Haut de la Garenne, where her younger sister also lived for many years, is described in her book They Stole My Innocence which was published last year.
She said: 'There was a sort of swimming pool in the basement where they told us to get in and where up to ten men were always waiting to abuse us.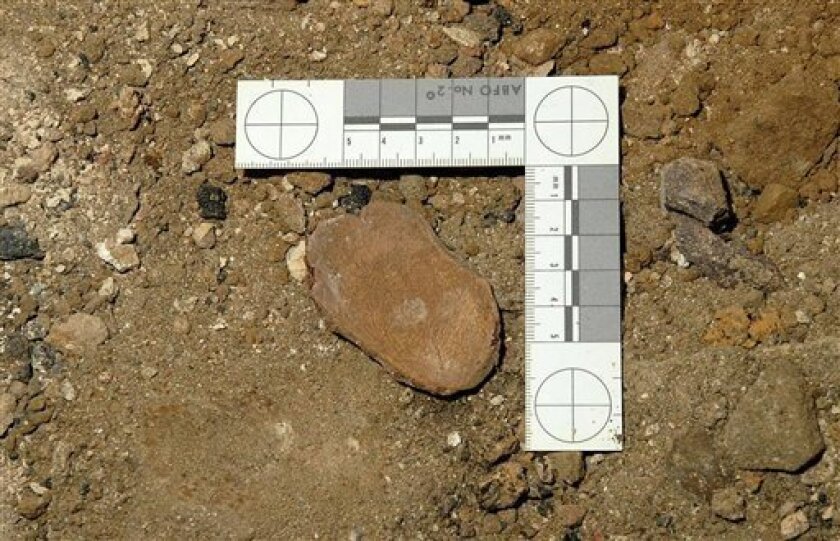 'If you kicked and screamed to avoid going in they would tie you to a wooden chair and abuse you anyway.'
Ms Vibert welcomed the inquiry's report which said the island's politicians turned a blind eye to abuse claims over many decades.
'It has finally given us a voice and I hope that Jersey's vulnerable children will have a bright future, but I can't be sure that will happen,' she said.
'The Chief Minister Ian Gorst and other ministers say many things will change, but they might change their minds when all this fuss has died down.'
Being a survivor of the Child Care Homes that were closed including Haut de la Garenne, I am enraged, along with a large portion of the general public, that £200,000 is going to be spent on a Memorial. This money could be spent elsewhere and do more good than a memorial will ever do.
This petition is closed All petitions run for 6 months
2,885signatures
5,000
Ministers responded
This response was given on 12 March 2020
We understand and appreciate Islanders' concerns. As a key part of our response to the Care Inquiry, the memorial must be a sensitive focus for reflection and an enduring promise to Jersey's children.
Read the response in full
We understand and appreciate Islanders' concerns about the Memorial. As a key part of our overall response to the Care Inquiry, it must be a sensitive focus for reflection and an enduring promise to Jersey's children.
After a long process of engagement, we are now inviting design proposals which will need to meet the criteria developed by the Citizens Panel:
1. Include an apology
2. Is thought provoking and forever
3. Honours victims and survivors, those lives lost, lives ruined and those who are still suffering
4. Ensures that what happened does not get forgotten and stops the past being repeated
5. Is easily accessible to the public
6. Is highly visible and cannot be ignored. A memorial should be located in a highly prominent position so that all are constantly reminded of the injustice that took place and how the children were failed in the care system. It should remind the Jersey government as the corporate parents (i.e. acting parents), but not shock the survivors and bring back memories
7. Is meaningful to a range of experiences suffered in the whole care system
8. Is a transparent and clear acknowledgment of what happened
The funding allocated for the memorial has not been diverted from frontline services or either of the redress schemes but secured from the £23 million allocated for the Care Inquiry process. This represents a one-off pot of money which is not available for recurring costs such as staff or services for children. Reversing the decision to commission the memorial would not automatically release £200,000 for other children's projects.
It is important that the community is involved in selecting the final design. We will therefore be holding a public exhibition of shortlisted designs in June, to allow Islanders to share their feedback. This will ensure everyone's views are taken into consideration when making the final decision. We have not defined what form the memorial should take so applicants can creatively respond to the design brief. It might be a garden, a playground, a sculpture, a fountain or something interactive.
In 2017 the IJCI Panel said that Jersey should create: "some form of tangible public acknowledgement of those that have been ill served by the care system over many decades." (IJCI report, para 13.22)
This was accepted by the Council of Ministers. Survivors from the Island's historic care system were recruited to form a Citizens Panel to consider how Jersey should remember this difficult history. In 2019, the returning IJCI Panel praised Jersey's work to implement their 2017 legacy recommendations:
"We heard from the Citizens Panel, which was set up following the publication of our report, and from the officers who have worked alongside the members of the Panel. Their work has been commendable and we understand that there is a commitment to taking their recommendations forward, with funding having been set aside. The creation of a memorial, of an emblem and the establishment of an annual Children's day, will be very visible features of remembrance. It will be important that the commitments made are seen through. We hope that there will be widespread respect amongst islanders for what is planned. … we would recommend that the memorial commissioned is a high-quality piece of public art, which attracts interaction with both islanders and the many visitors to the island." (IJCI 2-year review, para 24)
Over the lifetime of the Government Plan 2020-2023, we are making an additional investment of £42.4 million to deliver our strategic priority of 'Putting Children First: Supporting and Protecting Children.' This includes £6.4 million to embed the changes recommended by the IJCI. (GOVERNMENT PLAN 2020–2023: FURTHER INFORMATION ON ADDITIONAL REVENUE EXPENDITURE AND CAPITAL AND MAJOR PROJECTS EXPENDITURE See p. 14)
In February we launched Love Never Leaves, a landmark £1.67 million package of support for children in care and care leavers which underpins the role of Government as a responsible corporate parent. The Care Leavers' Offer and Support Entitlement for Children in Care will fund the everyday necessities that any loving parent would normally pay for, to ensure that our children are enabled to flourish, regardless of their start in life.
Within the Government Plan priority to 'Improve Wellbeing' £16.3 million of additional investment has been allocated for mental health initiatives over the next four years. This will include establishing an effective and sustainable complex trauma pathway of care for adults, including survivors from our historic care system.
Haut De La Garenne Abused
As a key element of our wider programme to respond to the recommendations made by the Independent Jersey Care Inquiry, we remain committed to completing the open tender process launched in February and announcing the final design for the Care Memorial in July.
Haut De La Garenne Abuse Hotline
Timeline
July 2017: Independent Jersey Care Inquiry
October 2017: Implementation of the Care Inquiry's Recommendations - P.108/2017
April 2018: Survivors sought to develop memorial ideas
April 2018: JEP: Care abuse survivors asked to help develop a memorial
July 2018: Citizens Panel Final Report
July 2018: Council of Ministers decision on former Haut de la Garenne site and children's memorial
July 2018: BBC: Jersey Children's Day suggested for 3 July
July 2018: Channel ITV: Public vote Haut De La Garenne to stay
July 2019: Government Plan 2020 - 2023
July 2019: GOVERNMENT PLAN 2020–2023: FURTHER INFORMATION ON ADDITIONAL REVENUE EXPENDITURE AND CAPITAL AND MAJOR PROJECTS EXPENDITURE
August 2019: The Care of Children in Jersey Review Panel scrutiny review: response from the Jersey Citizens Panel
September 2019: REPORT OF THE INDEPENDENT JERSEY CARE INQUIRY PANEL 2019 (TWO-YEAR REVIEW)
September 2019: Bailiwick Express: Care leavers scold government over memorial inaction
September 2019: Channel 103: Abuse Survivors Frustrated By Government 'Heel-Dragging'
November 2019: Care of Children in Jersey Review Panel - Response to the Care Inquiry: Update Report
February 2020: Summary of Progress: Responding to the Independent Jersey Care Inquiry
February 2020: Designs invited for care memorial