How To Hack Mobile Calls Free Download Software
Android monitoring Apps help you spy on other's smartphones, hack their photos, messages, call logs, Social App data, location and browsing patterns. To know more, read and find out about 10 best and free Android monitoring Apps.
14 Best Hacking Apps For Android Phones 1. AndroRAT stands for Android and RAT (Remote Administrative Tools). This top free hacking tool was released a long time ago as a client/server.
Remotely hacking someone's phone for free
Gmail Hack software, free download
How to hack a phone with just the number Purchase the subscription package that you need for the requisite period. Access the target phone and jailbreak/root it, and then install FlexiSPY into it. When prompted, enable access to the target phone. There is an alternative mobile tracking option for those who want to hack or tap a cell phone with only the number. You do not need special software. You do not need special software. Some mobile providers make it possible to track phone number GPS location, SMS, and call history of the phone, tracking iPhones by phone numbers only and many more.
In this modern era, the use of mobile merely increases with the advancement of the technologies. One cannot imagine his or her life without a cell phone. This small gadget plays a very vital role in our life. This gadget helps us to be in contact with our friends, colleagues, and relatives. Introduction of this gadget has made working and communication easier and flexible. It also allows us to keep all the beautiful memories which have been created with the near and dear ones. Mobile phones make our life full of entertainment and make the work to be done easily.
Facebook Hack software download, free
On the other hand, a big problem arises when your phone is lost or it has been accidentally damaged. The phone contains all the important documents and multimedia files which one can misuse. So, to avoid the phone from getting in the wrong hands one should have a phone tracker app in the phone because of which the location of the phone can be traced and the phone will be back in the hands of the person who lost it. This will also help in getting back all the important information which is saved on the mobile phone
What is FoneTracker
FoneTracker is basically a spying tool which helps in tracking and spying on all the activities that are performed in other's device. It helps in knowing all the information that is stored on the phone. The main purpose of this software is to check out the person's activities that are performed on his/her phone. It not only determines the exact position of the particular mobile phone but also provides you with the activities which are functioning over the tracked device.
Today, there are various apps that are helpful in tracking and spying all the information on the victim's phone. The wide available apps have created a problem to determine which app will be beneficial and will give the best results. This is a challenging job for various people to decide about the app that they must prefer. So, here we are to suggest and tell you about the superior phone tracking application. The best app that is widely used these days is FoneTracker. It functions smoothly and gives the best outcome to the functions performed. This application is considered the most consistent and secure app among the entire cell tracking applications that are available.
FoneTracker is the leading applications among all the applications because of its great features and high utility. The app tracks all the information very efficiently from the device that has been targeted. This app captures all the information without letting the victim know about it. The FoneTracker considers all the great features and it is capable of observing all the activities which are performed on the victim's phone without the password. The parents can take great advantage of the applications to check out that their kid may not do any inappropriate thing that will be harmful to them.
By installing the applications it will be easier to get access with all the activities that are performed by the victims. The users can go to the URL address fonetracker.com and can install the application easily and get access to it. The installation and the use of the app require proper internet connections on both the victim as well as on your phone.
Features of the FoneTracker
There are various features of the FoneTracker by which the application is widely preferred among all the hackers who want to hack the phone. The features are-
Tracking the location of the targeted device– There are GPS trackers available in the smartphone that notifies the location of the phone. The application helps in knowing the exact location of the targeted phone. One of the greatest advantages of having this application is you can find your stolen or lost phone easily. It also helps in revealing the complete detail about the past location of the mobile phone.
Call tracking– With this feature all the incoming and outgoing calls are recorded on the phone. You will be able to recognize that to whom the victim is talking. This feature will help the parents to know what their kids are talking to the person on the other side.
View contact list- This application will help you to know the entire contact list of the victim's phone and can easily fetch any of the contact numbers from that device. Even you can see the entire call history that the target phone consists.
Use this application and keep your phone tracked as to when it is stolen or lost you can get the phone back without losing any important information.
Home
Cell Phone Hack
5 Best Ways to Hack A Cell Phone
Hacking a cell phone has become a very common thing. You will be surprised by the number of people who actively hack each other's phones.
It is not done with an evil purpose, though. Most people hack phones just to keep their kids safe.
Parents hack their kid's phone so that they can keep an eye on them. They do it to protect them from all the online dangers.
Using a cell phone is not safe, especially if the kids have an internet connection. As the crime rates are increasing, parents are becoming more aware of hacking.
The employers also hack their employee's cell phones so that they cannot share the company's secrets with others.
Hacking a phone has become a necessity for people in the 21st century. The internet is not a safe place, and with the help of a cell phone, anybody can easily interact on the internet.
Hacking can help prevent all crimes. If you are already monitoring what someone is doing on their cell phone, you can stop them from doing something stupid like sharing their private information with others.
Table of Contents
Five Best Ways to Hack A Cell Phone
Step to Hack A Cell Phone
Hacking A Cell Phone
If you hack a cell phone, you will get all the information from the phone. No matter how protected a phone is, you can easily hack it with all the superior technology.
Free Pc Hacking Software Download
There are many benefits of hacking a phone. You will be able to check all the activities as well as remotely control some of the functions of the phone. Here are some things you can do when you hack a phone.
Check Call Logs: If you hack a phone, you can easily check the call logs on it. It will help you to know the name and the number of people who frequently calls on the number.
Check Messages: You will be able to see all the messages as well. You can check the text messages, as well as other messages, from WhatsApp and Viber.
Check Media: You will be able to check the phone media as well. You can check the photos and videos from the phone gallery.
Record Calls: Nowadays, you can also record all the calls from a phone. You will be able to record all the calls and listen to the recordings.
Track Location: The best part of hacking a phone is that you will be able to find the location of a person by tracking their phone location. It will help you to know the whereabouts of a person.
Five Best Ways to Hack A Cell Phone
There are multiple ways to hack a phone, but not all methods work. There are some methods which are complicated and don't work. If you use these methods, you will get caught. You need to use simple and easy ways of hacking a phone. So here are some of the best ways you can use it.
The Truth Spy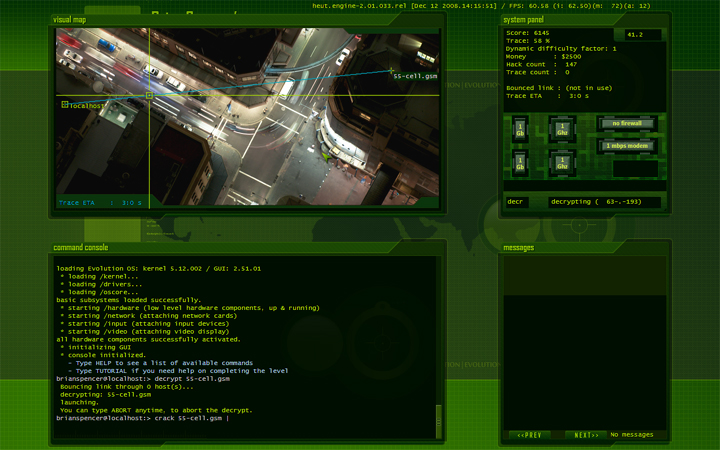 If you want to hack a phone in real-time, you can use this app. It is a phone spying app. You can use this phone for hacking as well. This app helps you to hack an android phone as well as an iPhone. You can hack any type of phone. It is an advanced app with remote hacking features. You don't need the use the phone for hacking. With this app, you will be able to remotely hack the phone. It is a discreet app. You can use it to keep all your hacking activities a secret. To use this app, you have to install it on an android phone. iPhone doesn't need installation. After that, you can create your account to login and spy. You will get all the details of the phone.
Brute Force Attack
It is the most common way of hacking a phone. It is simple and easy, but very risky. As you have to guess the phone password, there is a possibility of getting caught. In this method, you have to guess the phone password to open and hack it. Earlier when there was no technology, this method was very common. But most people nowadays have strong phone passwords. It makes it very difficult for you to use this password. If the person is using a fingerprint or facial scan, this method will not work. However, if a person is a heavy sleeper, you can use their fingerprint to open their phone and hack it. You will be able to check all the details inside the phone. But you will get very little time to check all the details.
You can learn more about "How to use Brute Force Attack" at:
Free Phone Spy

Free Phone Spy is another spying app you can use. This app will help you to hack an android phone along with an android tablet. You can also hack the iPhone and iPad. It is a genuine app that gives you accurate results. You will be able to hack each and every activity of the phone by using this app. There are many hacking functions on this phone. It will keep the app your hacking activities secret. Mainly parents use this app to hack their child's phone.
You can use Free Phone Spy to hack a cell phone athttps://freephonespy.com.
AppSpy
AppSpy is a free spying app. If you want to hack a cell phone for free, you can use this app. It helps you to hack any type of phone for free. If you are hacking an Android phone, you need to download the app on the phone. If you are hacking an iPhone, you can enter cloud credentials to hack it. It gives you accurate hacking results. You can log in to your account to hack the phone.
You can use AppSpy to hack a cell phone athttps://appspyfree.com.
PhoneSpying
PhoneSpying is very popular. It is a spying as well as phone hacking app. Most employers and parents use this app for hacking a phone. No matter what type of phone it is, you will be able to use this app to remotely hack it. Once you do the setup, you can hack the phone by logging into your account. You will get all the information from the phone from calling, messaging, and location to social media. It is simple and easy to use hacking software.
You can use PhoneSpying to hack a cell phone athttps://www.phonespying.com.
Step to Hack A Cell Phone
Follow some easy steps below to hack a cell phone in real-time.
Step 1: Download Phone Hacking App
First, you need to visit thetruthspy.com to download TheTruthSpy Hacking App (TheTruthSpy.APK) at android.thetruthspy.com on the target device.
Step 2: Setup Your Account
Second, open the TheTruthSpy downloaded file and install it. After, register your account include email/password. Hide TheTruthSpy on the target device.
How To Get Free Hacks
You can learn about "How to hide TheTruthSpy app" athttps://android.thetruthspy.com/hide-thetruthspy-app/.
Step 3: Monitor
Software For Hacking Download
Now, you visit TheTruthSpy Panel at my.thetruthspy.com to view all tracking date from the target device. You can view GPS history, SMS, Call, WhatsApp chats and more.